3 Things To Know Before You Buy
1. Select a winch that is 11/2 times the Gross Vehicle Weight (GVW).
A. Determine Gross Vehicle Weight (GVW). This is the weight of the vehicle alone (curb weight), plus the weight of any items in and on the vehicle. (See examples at beginning of the 4x4 section.)
B. How steep is the slope or ramp? To determine the grade of the incline: measure the height and the length of the ramp, then:
HEIGHT / LENGTH = % GRADE
C. On the Rolling Weight chart (next page), find your calculated GRADE and the GVW closest to yours in the grade column. The corresponding Rated Line Pull (RLP) is the pulling power needed.
How To Figure Grade
To choose the right winch, you need to know the Grade percent (x%) of the slope. Angle degree (xº) is a geometric measure and is NOT the same thing. Put your protractor away!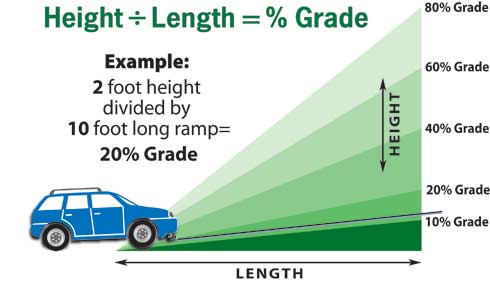 Choosing a Winch for Rolling Weight

Grade:
10%
20%
40%
60%
80%
Rated Line Pull
(Required Winch*)
lbs.
Approximate Gross Vehicle Weights
5,025
3,401
2,155
1,664
1,422
1,000
10,050
6,803
4,308
3,331
2,845
2,000
15,075
10,251
6,428
4,991
4,268
3,000
20,100
13,597
8,643
6,655
5,690
4,000
25,126
17,009
10,776
8,320
7,112
5,000
30,151
20,408
12,931
9,983
8,535
6,000
45,226
30,612
19,397
14.975
12,802
9,000
Be safe – consider all factors. Some situations may require a larger or different type of pulling device.
2. Laws of Physics govern the performance of a winch. Law #1: too many layers of rope on the drum will rob your winch of power and efficiency and keep you from working in the Pulling Power Zone™.

3. Physics Law #2: double the line with a Pulley Block and double the pulling power of your winch. Removing extra rope from the drum to use with a pulley block not only doubles winch power, it allows you to work in the Pulling Power Zone™!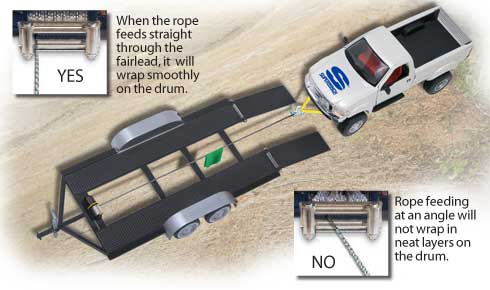 Fig 1. A single-line, straight pull postioned to keep the rope spooling straight through the roller fairlead.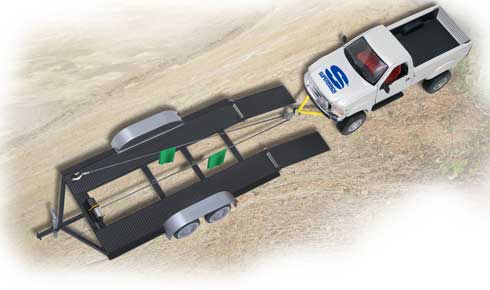 Fig 2. A double-line, straight pull with a typical winch and pulley arrangement. Adding a pulley block to your winch doubles its capabilities.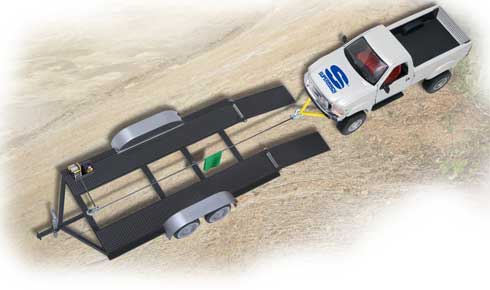 Fig 3. A single-line, redirected pull. When you don't have a straight clean line to the anchor point, use a pulley block.